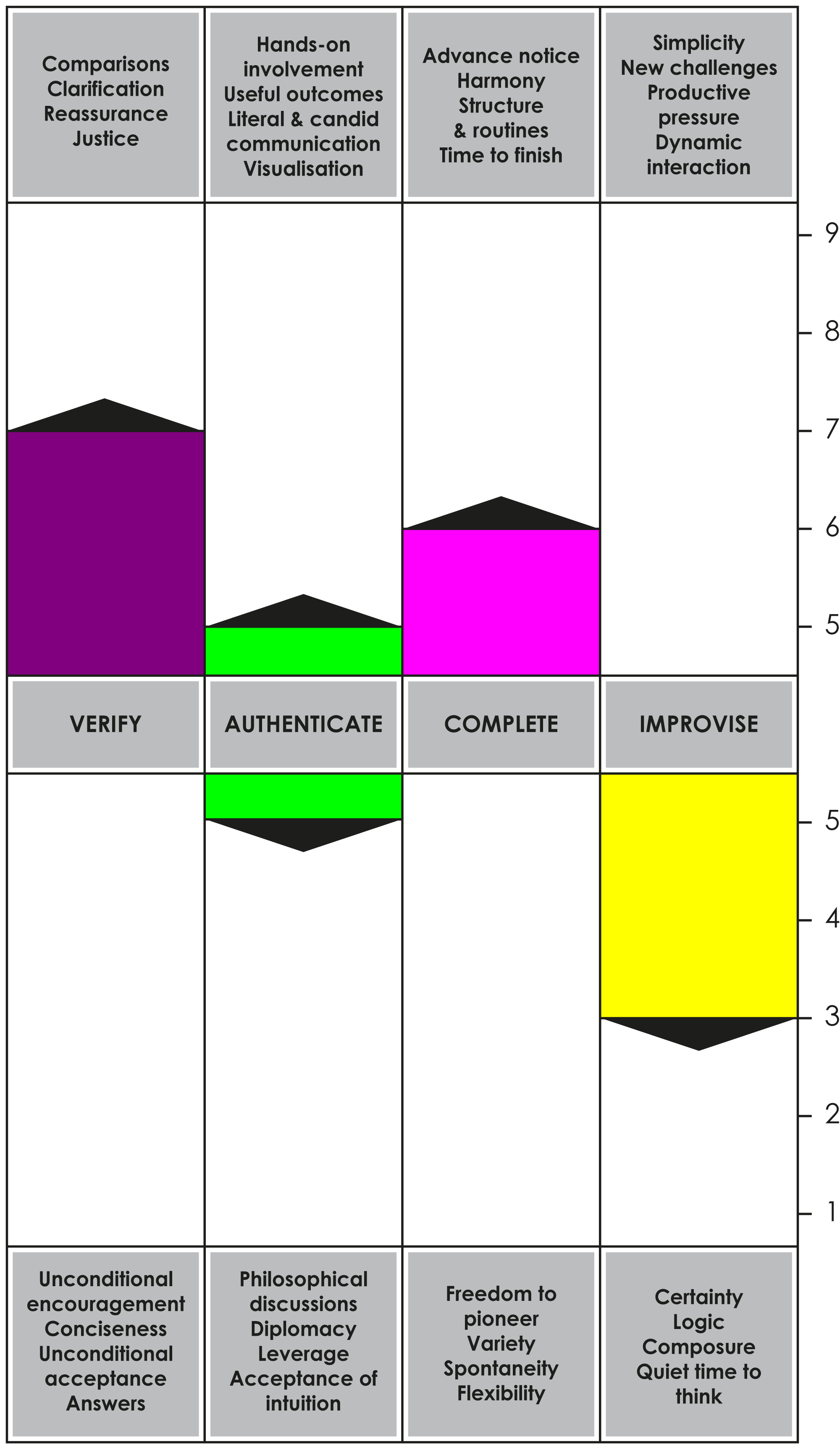 Different than other profiling tools that measure personality and behavior, the I.D.™  Questionnaire uncovers a person's innate drives and motivations to reveal why a person does what they do and exactly what they need to be at their best.
It then adds to this deep level of understanding, by providing easy to use strategies that set people up to achieve greater and more consistent levels of success and fulfillment, and to minimize stress and frustration and its many impacts.
What does my I.D.™ Result tell me?
A person's 4 digit I.D.™  number essentially becomes their personal success code reminding them and communicating to others what they need to be at their best. Each number relates to the direction and intensity of four Instinctive Drives – each drive and direction is characterised by a different set of needs, natural talents, together with natural vulnerabilities that a person should watch out for when looking to achieve their goals and build effective relationships.
How can I use my I.D.™ Result ?
The insights and strategies relating to a person's I.D.™  have application across all aspects of a person's life helping them to get more of the results they want, personally and professionally. While many of our clients initially discover Instinctive Drives®  in a leadership or work context, the frequently invite friends and family members to take the I.D.™  Questionnaire as way of supporting them to be at their best and to better understand and enhance their relationship with those in their network.